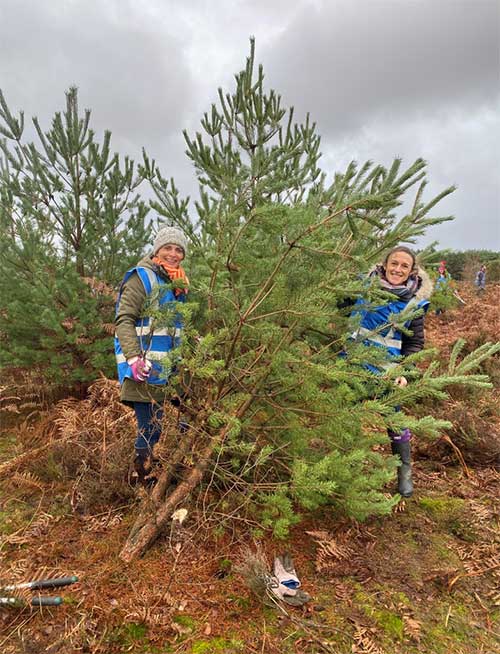 Christmas Preparations of a Different Kind
Two members of the GBH Law team recently spent a rewarding day cutting down trees at an event run by Surrey Chamber of Commerce in conjunction with Surrey Wildlife Trust.
Along with around 60 other volunteers from local businesses Clare and Kate helped clear a large number of scots pine trees which had self-seeded and begun to intrude the native heathland at Barossa Common, near Camberley. Representatives from both Surrey Wildlife Trust and Thames Basin Heath Partnership were on hand to guide the volunteers and were full of fascinating insights about the surroundings and how keeping the trees in check returns the heathland to its natural state and provides improved habitats for a number of protected species from reptiles and insects to ground nesting birds.
As a thank you for all their hard work the volunteers were each given a tree to take home in time for Christmas!