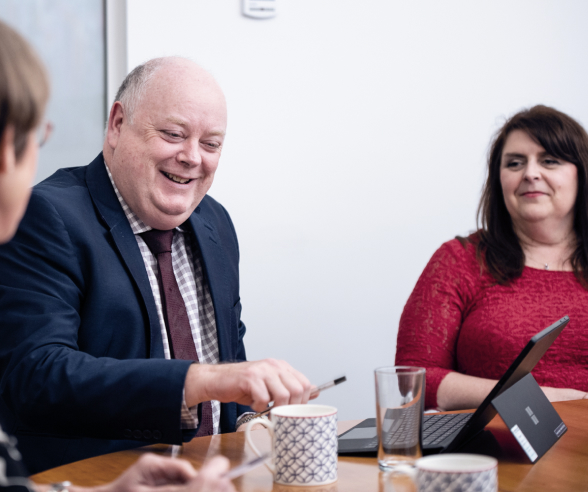 JOIN US
At GBH Law we put people at the centre of what we do, and that extends to our lawyers, trainees and support staff. We are always on the lookout for talented people with the right skills who are committed to providing excellent client service.
VACANCIES
---
Legal Accounts Clerk
We are looking for an office-based, part-time accounts clerk to join our team.  Previous experience with a law firm and familiarity with solicitors' accounts rules is a prerequisite and a working knowledge of our accounting software, Partner for Word/Tikit would be an advantage.
You would be responsible for managing the day to day payments, client account transactions, assisting with month-end solicitors accounts routines, client billing and chasing unpaid invoices.   You would report to and work alongside the firm's finance director.
We are looking for someone to be in the office Monday to Friday, for circa 5 hours a day.  Hours can be flexible.
For more information or to apply please contact Denise Herrington.
Senior Employment Lawyer
We are looking for a commercially and strategically aware senior employment lawyer with contentious experience.  An ideal candidate would hold ambitions to share in the ownership of the business, be hardworking and ambitious, both for themselves and for the firm, and demonstrate a desire to develop their own practice as well as the firm's practice more generally.
You would be working with directors Hamish Cameron Blackie and Andrea Tishler, focusing on contentious employment work, and we would expect you to undertake the following with minimal supervision:
Drafting ET1s, ET3s, and witness statement preparation.
Final hearing preparation and representation with or without counsel as appropriate to the complexity and length of the case.
Drafting Notices of Appeal, preparation work and final hearing representation in the Employment Appeal Tribunal with or without counsel as appropriate to the complexity and length of the case.
High Court litigation, typically relating to non-compete post-termination restrictions, working closely with leading or junior counsel.
Drafting position statements, preparation work and representation in commercial mediations with or without counsel as appropriate.
Advising on executive terminations.
Drafting and negotiating settlement agreements.
Preparing, drafting, and negotiating contracts of employment and service agreements.
Drafting, reviewing, and updating employee handbooks and staff policies.
Advising clients and the internal corporate team on redundancy exercises (both individual and collective).
Advising clients and the internal corporate team on TUPE in the context of outsourcing, insolvency and other business transfers.
Advising on Discrimination claims and PIDA claims.
Advising on disciplinary and grievance procedures.
In addition to the above, we would expect you to keep up with law and practice in your specialist area and share any relevant updates with colleagues. We would also expect you to take a proactive approach to business development and marketing.  Relationships are key to us at GBH Law and we would expect any successful candidate to work effectively with other colleagues and provide leadership and support to more junior members of the team.
We support hybrid and flexible working and are willing to consider part-time hours.
For more information or to apply, please contact Andrea Tishler.
TRAINING CONTRACTS
---
High quality training is essential, and our trainees are an integral part of the growth and success of our business. Throughout their training contract, they work alongside us, assisting with high calibre corporate and commercial work, commercial property matters and Tribunal and High Court litigation.
We are a small, but busy, and very successful practice providing advice and assistance in company, commercial and partnership law, employment law, commercial litigation and commercial property. We act for some fantastic clients, many of whom have been clients of ours for a very long time.
We offer significant responsibility from the outset, and we monitor trainees' development, both formally and informally, on a regular basis.
We are looking for commercially minded trainees who will value our clients as much as we do. If you would like to apply for a training contract, please complete our online form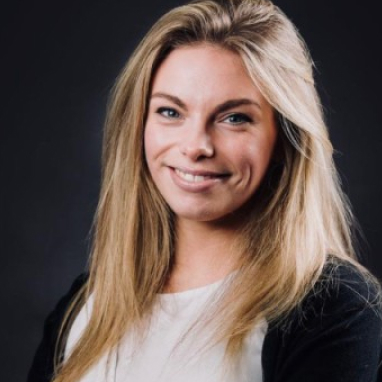 Being a trainee at GBH has given me an unparalleled opportunity to learn from highly experienced lawyers in a supportive environment. Everyone at GBH is approachable and takes the time to give you all-important feedback on your work. Trainees work directly with the lead fee earner on their files, which gives them the opportunity to take on a high level of responsibility from the outset. I found that this has given me a wealth of experience, beyond that gained by many of my newly qualified peers.
GBH provides a variety of commercial legal services and as a result, I have been involved in a diverse range of matters – no two days are the same. The diversity of work was invaluable in making that big decision of which field of law I qualified into. I was also given the flexibility throughout to pick up more work in areas of interest to me, which made my training contract a much more personalised experience.
Catherine Maskery, former trainee at GBH Law